Which Franchise Is Right for You? Start By Evaluating Your Goals.
How do you narrow thousands of possibilities down to the one perfect franchise for you?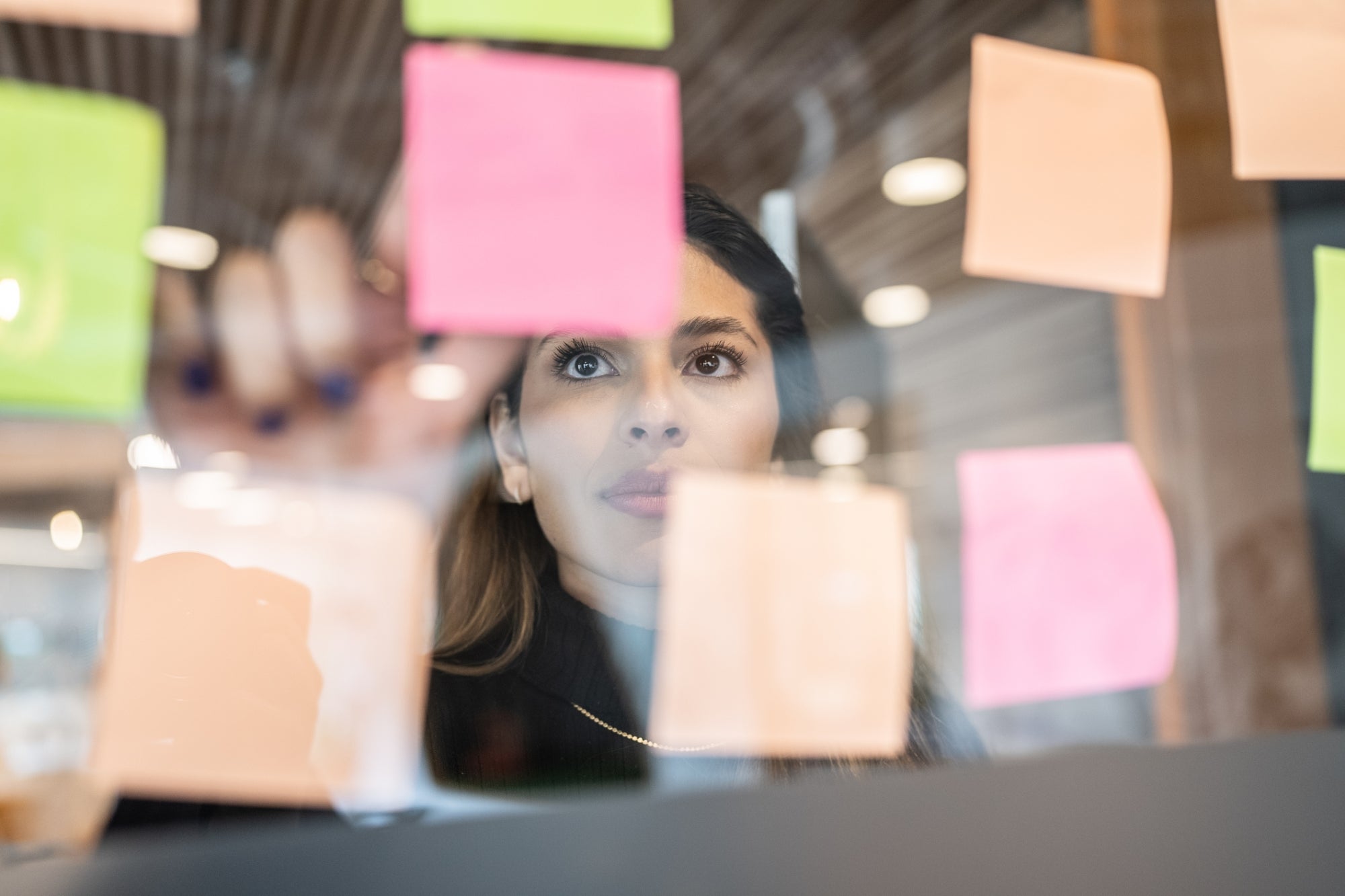 The following excerpt is from franchise expert Mark Siebert's book The Franchisee Handbook. Buy it now.
From small service franchises and home-based options to restaurants and large retail operations, there is a franchise in just about every flavor. So how do you narrow thousands of possibilities down to the one perfect franchise for you?
Like anything else in life or business, you need a good strategy.
Related: Considering franchise ownership? Get started now and take this quiz to find your personalized list of franchises that match your lifestyle, interests and budget.
Using a "goals-oriented" approach
Start with a basic understanding of why you are buying a franchise in the first place. A franchise is not an impulse purchase — or at least it shouldn't be. It's an investment you're making to reach certain goals.
If you want to accomplish a goal, you must first understand that goal. Though that may sound basic, many people purchase franchises based on emotion. Buying a Jersey Mike's franchise just because you love subs may not be a good idea, for example. But if you see a need in your local sub sandwich marketplace, run the risk assessments and discover that the need you can fill with that franchise is in alignment with your goals, you may have a winner.
So how do you make the goals-oriented approach work for you? The first and most important step in the process is to make some personal assessments before narrowing the field.
Related: Never Buy a Franchise Without Researching These 5 Sources
Create a goal map
Think of the process of selecting a franchise as a road trip to a new and distant destination. Maybe you're stuck in Chicago in January and want to go to a nice, high-end beach resort for a couple of weeks of well-deserved rest and relaxation. You know warmer weather lies to the south and know which roads head in that direction. And perhaps you can keep heading that way as you travel by the position of the sun. But what are the odds that you will find exactly what you were looking for when you set off on your journey?
Given how precious our vacation time is, most of us would start by choosing our destination. What do we want that resort to be like? Do we want the attractions of a major city or the tranquility of an isolated location? Should it have fine dining or be more casual? Should it have golf and a spa or more kid-friendly amenities? Remember, we only have two weeks, including travel time by car, which limits how far away it can be. And, of course, we have a limited budget to spend on the trip.
Related: The 4 Biggest Myths About Franchising
Once you have determined your criteria and chosen your destination, all you have to do is plug it into your car's navigation system, and you'll know the fastest way to get there and how to avoid traffic and other obstacles along the way.
The same is true of your franchise purchase. It is important to have a good understanding of your starting point. But beyond that, you need to know where the journey will take you, the distance you need to travel, the time it will take and your budget for the trip.
Ask yourself these 9 questions
As a starting point, decide what you hope to achieve with your franchise purchase. Ask yourself where you want to be and how soon you need to arrive there — whether it be five, 10 or 20 years from now.
Here are some self-reflective questions you can ask:
What do I want out of life?
What am I willing to give up?
Do I want to make millions and accumulate generational wealth, or will a nice income suffice?
Do I want independence?
Do I want stature in the community?
Do I want to pursue a more personally satisfying career?
Do I want to cash out of the business after five years? If so, for how much?
Am I looking to retire somewhere tropical and luxurious?
Am I looking for a business I can build and then pass on to my heirs?
Related: Which Franchise is Right For You? Follow These Steps
Once you've answered these questions, you need to quantify your answers. All too often, business owners state goals like, "I want to grow as fast as I can without sacrificing quality and then sell the business." While that may seem like a worthy goal, in reality, it is not a goal at all. In the best-case scenario, you could call it a philosophy. In the worst case, you may say they were ducking the question.
Minimal goals
For a proper analysis, you need to quantify your minimal financial goals and the time frame over which you want to achieve them.
Ask yourself how much you want to make when you sell your business. A million dollars? Two million? Ten million? How much is an adequate income? Set some minimum aspirations against which you can measure your strategy for achieving or exceeding that goal. If you want to keep the business, you need to decide how much you want to take out each year.
Once you know that number, it's simple to calculate what that business would need to be earning to sell for that amount. For a small business, a simple rule of thumb is that a purchase price of five times earnings would provide the new owner with a 20 percent rate of return — so divide your selling price by five, and you can project the level of earnings needed to give you a reasonable chance at achieving that price.
Related: 23 Questions to Ask a Franchisor When You Meet Face to Face
If, on the other hand, you want to hold on to your business and pass it on to your heirs, ask yourself how much money you need to earn to live the lifestyle you dream about. This might take a little time, but think about the house you want, the cars you want, the lives you want for your children — and put together a budget. How much do you need to "have it all," and how soon do you need to have it?
The purpose of these goals is to give us a destination. But if things go well, there is no rule saying that our final destination cannot surpass our minimal dreams.
Related: Owning a Franchise Could Be Your Fastest Route to Business Ownership. Here's What You Need to Know to Succeed.
Get started with The Franchisee Handbook
In The Franchisee Handbook, franchise expert Mark Siebert walks you through the process of vetting and buying a franchise, helps you ask the right questions of franchisors and yourself, and gives you the resources you need to decide if franchising is right for you. Siebert shows you how to do your homework before making what could be the greatest financial decision of your life. You will learn how to:
Accurately assess the risks of buying a franchise
Determine if a franchise is a good fit for your personal goals
Research and vet potential franchise opportunities
Create a startup plan that meets your business goals
Prepare your franchise for success
Why dream about owning a franchise when you can take concrete steps to make it happen today? With The Franchisee Handbook as your guide, you have the power in your hands to start your own franchise journey right now.