Warren Buffett and Partner Charlie Munger Reveal Their Best Business Advice For 2023
The CEO and chairman of Berkshire Hathaway shared his partner in crime at the company's best aphorisms in his annual letter.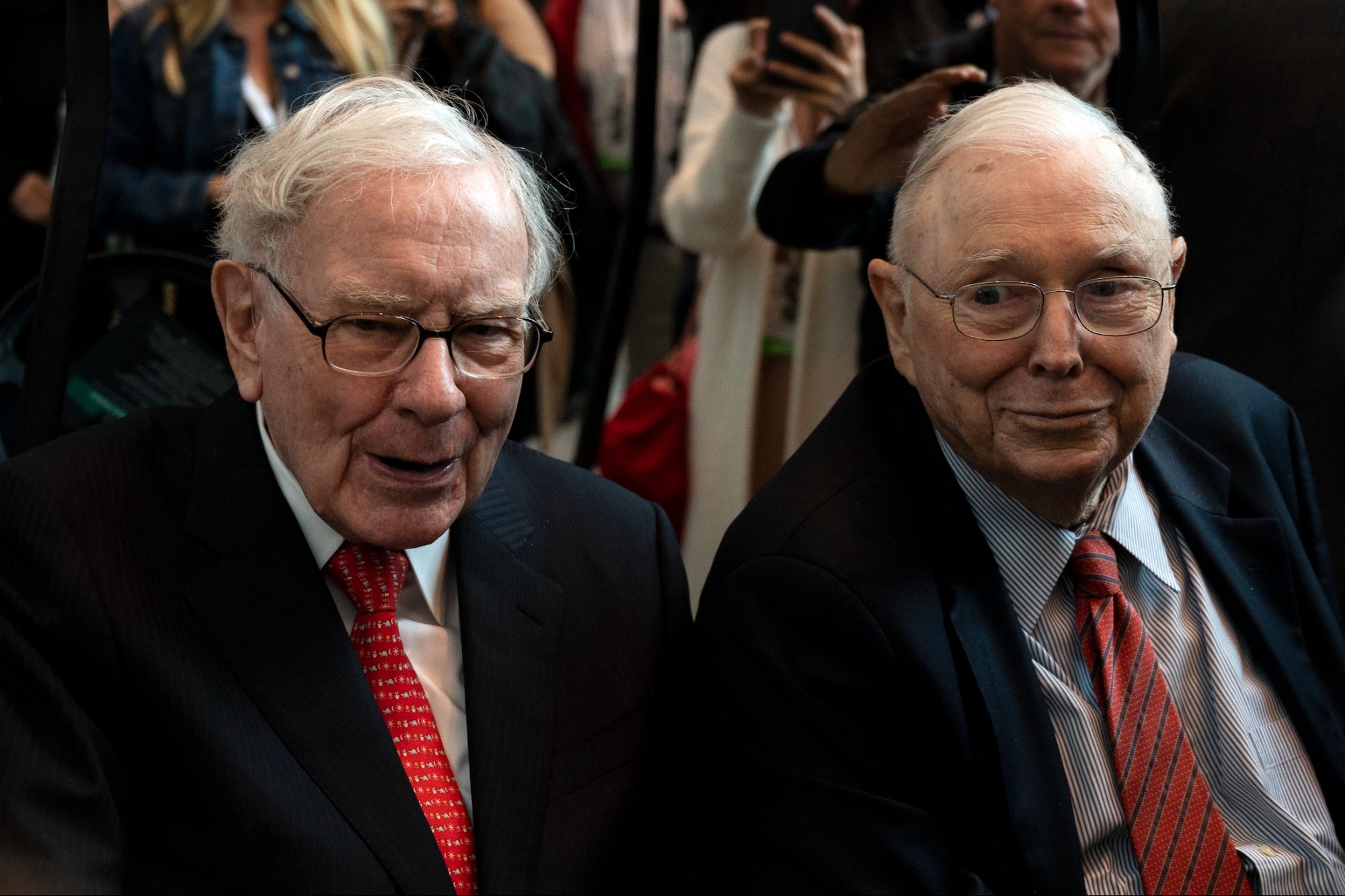 Warren Buffett, the "Oracle of Omaha" and chairman and CEO of Berkshire Hathaway, is known for sharing advice and philosophies — and he continued that tradition in his 2022 annual shareholder letter, which was published on Saturday.
"Capitalism has two sides: The system creates an ever-growing pile of losers while concurrently delivering a gusher of improved goods and services," he wrote in this year's letter, for example.
Related: Warren Buffett Defends Stock Buybacks In Annual Shareholder Letter
Berkshire is an investment firm with a market cap of over $600 billion, and the letter is addressed to its shareholders. In it, he also shared his feelings on stock buybacks — and outlined his favorite pieces of advice from his partner in crime at Berkshire, vice chairman Charlie Munger.
In this year's letter, he called Munger a "great partner." The two reportedly met at a dinner in 1959 and have been business partners and friends since. Buffett even told CNBC that, after he met Munger, "I knew that this guy [was] going to be in my life forever."
"Charlie and I think pretty much alike. But what it takes me a page to explain, he sums up in a sentence," Buffett wrote in the recent letter, saying that many of the following life and business takes were taken from a "recent podcast."
On business
Munger had several choice pieces of advice about business and investing. Here are a few:
"The world is full of foolish gamblers, and they will not do as well as the patient investor," he wrote. Hathaway has owned portions of some companies for a long time, such as American Express, a portion costing $1.3 billion it purchased in 1995, which is still paying out dividends, per the letter.
Related: Warren Buffett Makes More Than $120 Billion on Apple's $3 Trillion Milestone: 'It's Probably the Best Business I Know in the World'
In a similar vein, the letter said that the Munger and Buffett don't keep their minds on the "froth of the market" and instead sit on "good long-term investments." The market was not kind to Berkshire this year, with its major fluctuations helping to contribute to some $22.8 billion, in losses, at least on paper, per the New York Times.
The pair also gave some advice about adapting to change:
"You have to keep learning if you want to become a great investor. When the world changes, you must change.

Warren and I hated railroad stocks for decades, but the world changed and finally the country had four huge railroads of vital importance to the American economy. We were slow to recognize the change, but better late than never."
On life
Some of the advice on life in the letter related to how a person thinks about their death. "Early on, write your desired obituary – and then behave accordingly," the letter advised.
Buffett's letter also urged people to be readers, particularly "the deceased you admire and detest." In a somewhat related note, if you're concerned about having the mental space to read the classics, "having a long attention span and the ability to concentrate on one thing for a long time is a huge advantage," the letter advised.
Boat metaphors were also used:
"Don't bail away in a sinking boat if you can swim to one that is seaworthy."
While most of the advice came from Munger, Buffett ended the letter with thoughts of his own. "Find a very smart high-grade partner – preferably slightly older than you – and then listen very carefully to what he says."
Buffett is 92, and Munger is 99.
For the full letter, click here.